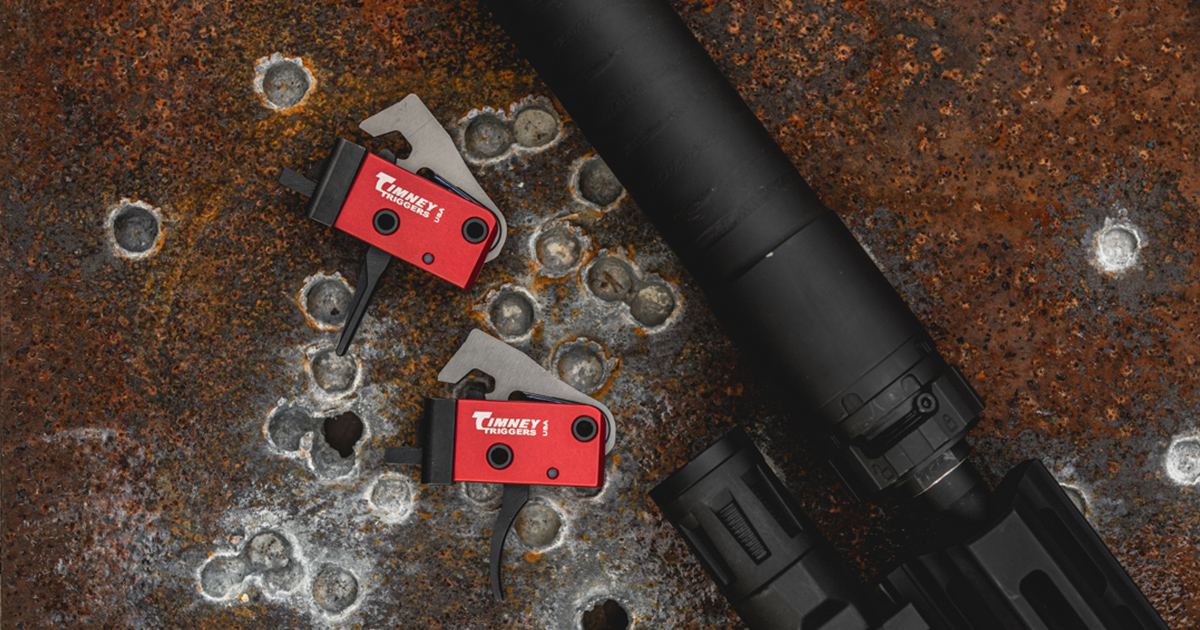 In recent years, Pistol-Caliber Carbines (PCC) have become increasingly popular because they are a versatile firearm that can pack a punch. PCCs are essentially a happy medium between a rifle and a pistol. They have the same look and feel of a rifle, with the caliber and short barrel of a pistol. Due to their hybrid nature, many gun enthusiasts have differing opinions on the firearm. Some users prefer a rifle or pistol over a PCC because they enjoy that classic feel, while others favor PCCs because they offer a balance between the different styles of firearms. Nevertheless, regardless of the opinions of Pistol-Caliber Carbines, we received enough requests from our loyal customers to make a dedicated trigger for the platform. You ask, we listen.
At the time of the survey, the most requested Pistol-Caliber Carbine types were AR PCC and SIG SAUER MPX, so of course, the Timney engineers went to work creating a trigger for both firearms that would improve accuracy while maintaining the integrity of the gun. For AR PCC owners we have both a single stage and a two-stage option for you. We understand that just like with PCCs, everyone has a different opinion on two-stage triggers, so we decided to give both sides what they want. The AR PCC Single Stage Trigger has a pull weight set between 2.5 and 3 pounds, while the AR PCC Two-Stage Trigger has each stage set at 2 pounds for a total combined pull weight of 4 pounds. Both triggers are offered in curved and straight shoe models, so no matter what feel you like best Timney has a selection for you. For SAUER SAUER MPX owners we have a trigger that will satisfy your every need. Offered in both curved and straight shoes, the Timney Replacement Trigger for the SIG SUAER MPX has a pull weight set at 4.5 pounds that delivers the crisp, clean break you expect from a Timney Trigger. All of our Pistol-Caliber Carbine triggers are easy to install, so you can drop in your trigger at the range and get down to business.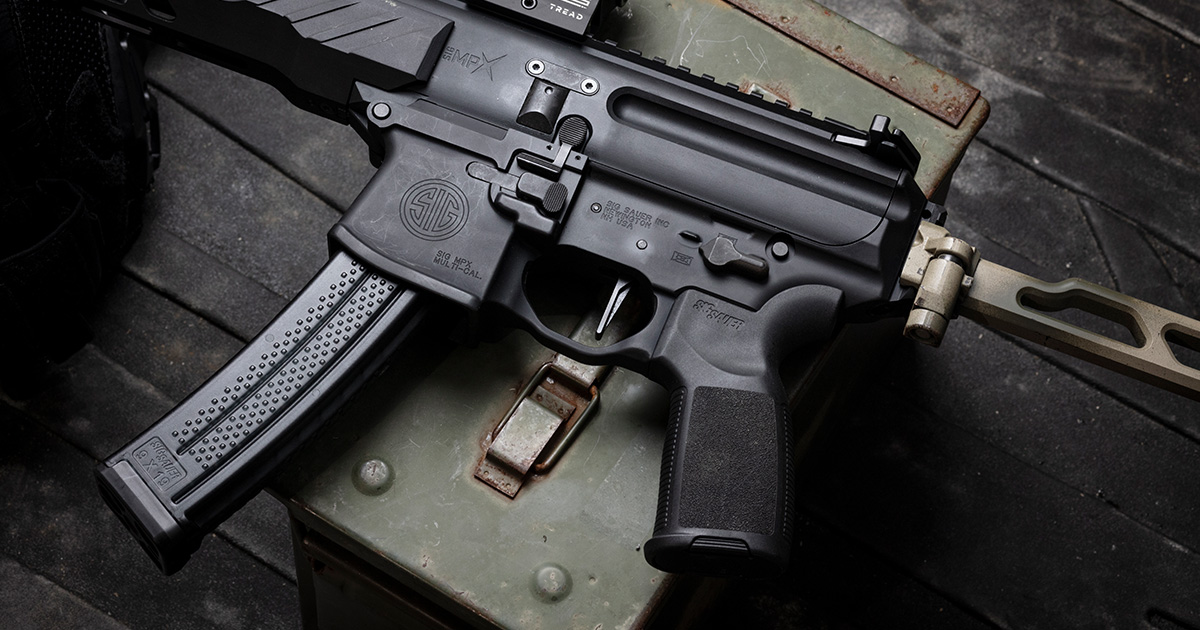 Just like with every Timney Trigger, our Pistol-Caliber Carbine triggers are precision machined from premium materials for incredible reliably and unlimited accuracy. The trigger housings are made from anodized aluminum to make the trigger impact and wear resistant. The hammer is made from S7 tool steel for lifelong durability, while the other trigger parts are made from A2 tool steel and heat treated to 56-60 rockwell for lifelong service. Before leaving our facility in Phoenix, Arizona, every trigger is hand-assembled, tested, and calibrated for its specific platform, so you can be confident that your trigger will operate at peak performance. If you have any questions about your trigger, feel free to contact our customer service experts. We are available Monday through Friday, 7am – 3 pm (MST) to answer any questions and solve any problems that may arise. Because of you, we get to do what we love every day, so no question is too big or small, it's what we live for!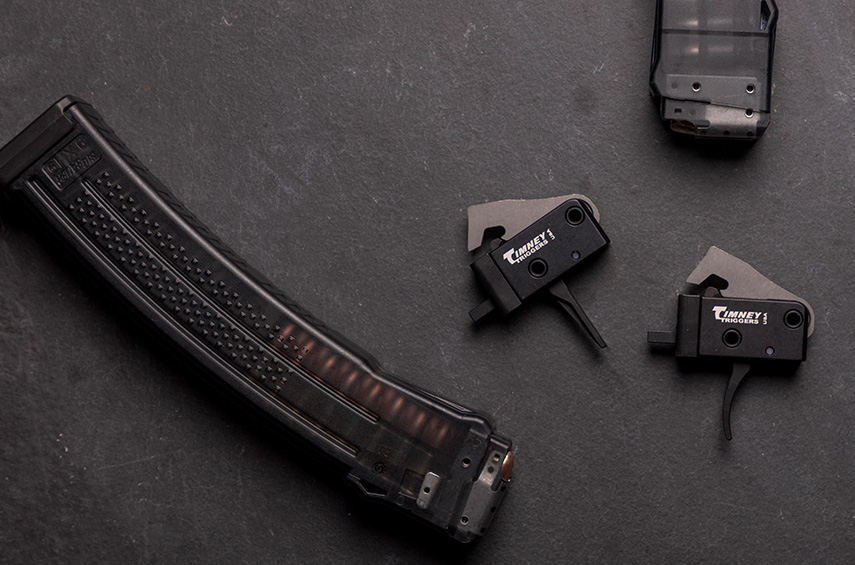 Be the best shooter you can be with our Pistol-Caliber Carbine triggers. Accuracy and reliability are a done deal when you're using a Timney Trigger.
Check Out Our PCC Triggers
Recent Posts
Watch as Nathaniel Maddux embarks on his first elk hunt in New Mexico. Featured Partners: N …

Long time Timney friend, Richard Mann, sat down to discuss the fundamentals qualities of a great hun …

GunsAmerica features Timney Triggers. Click here to read the original article. 22s are som …