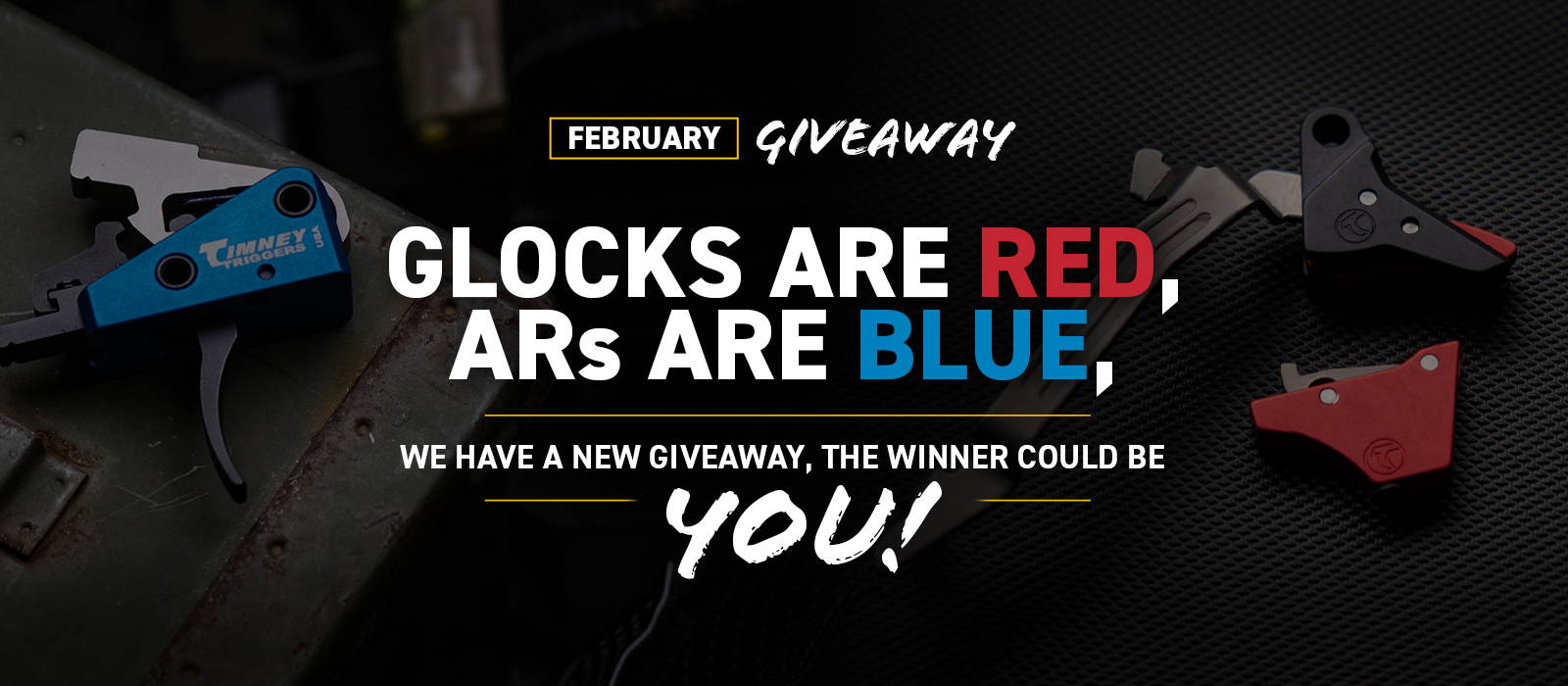 Every month we highlight one of our favorite triggers and offer our customers a chance to win it free of charge.
One entry per contestant per each giveaway.
EVERY MONTH WE HIGHLIGHT SOME OF OUR FAVORITE TRIGGERS AND OFFER OUR CUSTOMERS A CHANCE TO WIN THEM FREE OF CHARGE. THIS MONTH WE HAVE MORE TO OFFER!
ONE ENTRY PER CONTESTANT PER EACH GIVEAWAY.

---

---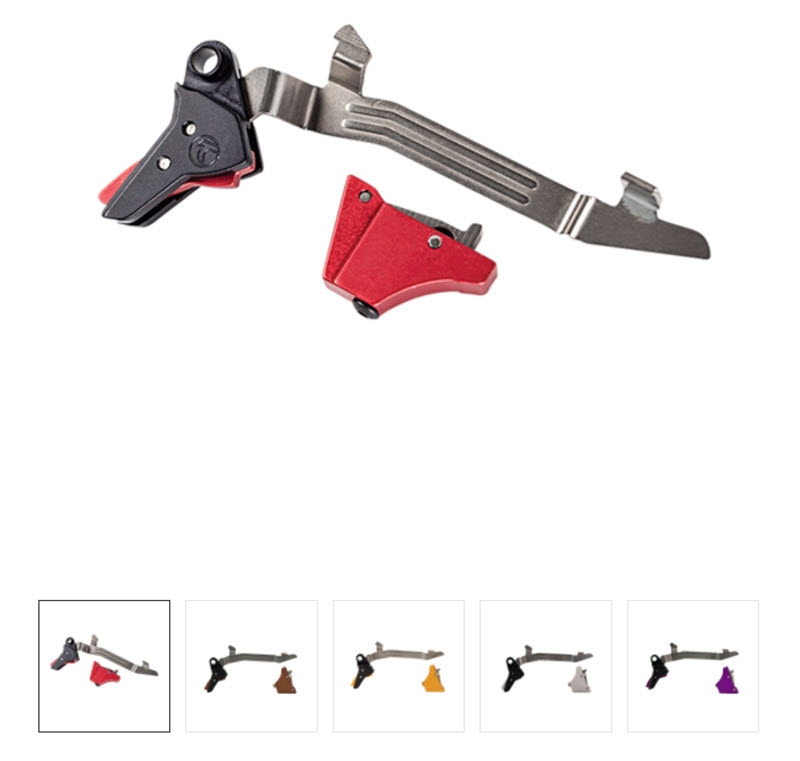 Introducing the newest Timney Trigger, the Alpha Competition Series for Glock Colored Race Gun Triggers (Patent Pending).
Race Gun Colors include Bronze, Red, Timney Gold, Silver, Orange, Purple, and Green.
With a factory pull weight of 3 pounds, the Timney Alpha Competition trigger answers the long call for a trigger that has the same feel and performance that matches the reliability of the Glock system by providing an improved trigger design that does not sacrifice any part of the Glock reliability. Staying true to our 76-year-old promise to our customers, this trigger can be installed easily with no gunsmith needed.
TIMNEY ALPHA COMPETITION SERIES
FOR GLOCK GEN 3 / 4 SPECS:
Three-pound pull weight

Crisp trigger break

Teflon nickel (NP3) - trigger bar and sear (this process virtually eliminates friction, allowing for an extremely smooth feel)

Straight aluminum trigger with safety blade (anodized)

Uses all stock Glock parts and springs

COMPATIBLE WITH STOCK GLOCK PISTOLS.
---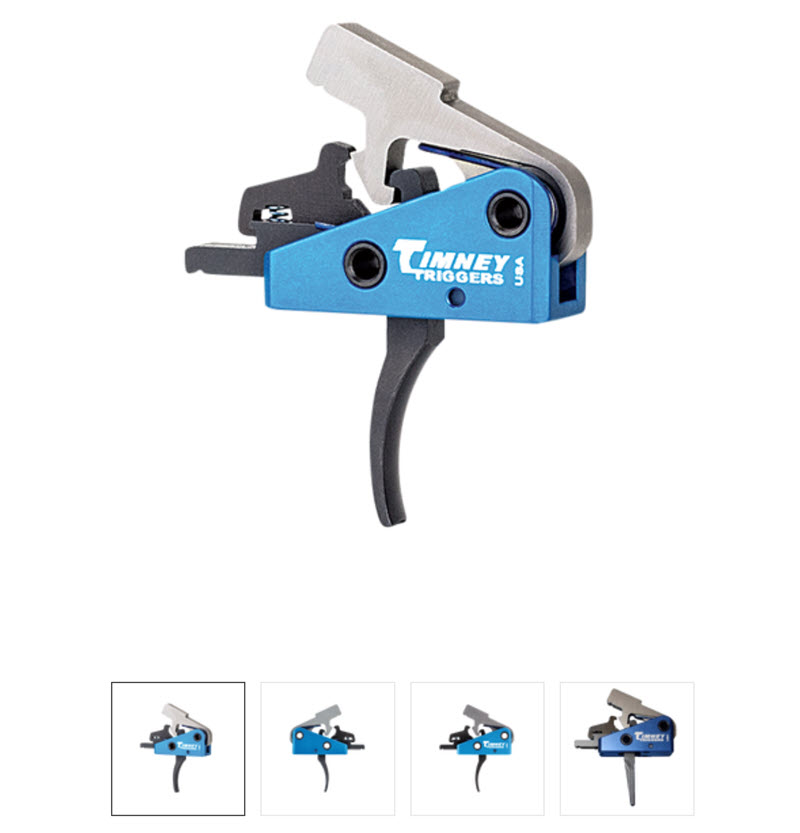 This Timney set the standard for aftermarket trigger upgrades for the AR/M4 rifle
A drop in, complete assembly trigger
The trigger is factory tuned for a long first stage set at 2 pounds with a 2 pound second stage
The trigger makes use of your rifle's original hammer/trigger pins
Available in straight or curved triggers shoes
2-stage trigger pull designed specifically for those who prefer long-pull, two-stage triggers in their AR rifles
Trigger allows you to become more accurate with your rifle

No gunsmith needed, easy to install

Ready for the range, no adjustments needed

No additional parts needed to install trigger

Trigger shoe options to fit your feel/style
REGISTER NOW FOR YOUR CHANCE TO WIN
REGISTER NOW FOR YOUR CHANCE TO WIN
REGISTER NOW FOR YOUR CHANCE TO WIN
March contest closed. Look for a new giveaway soon!
Congratulations to last month's winner Tim R!