Every month we highlight one of our favorite triggers and offer our customers a chance to win it free of charge. This month we have more to offer. No purchase necessary. One entry per contestant per each giveaway. Giveaway ends 2/1/2022 at 12:00AM EST.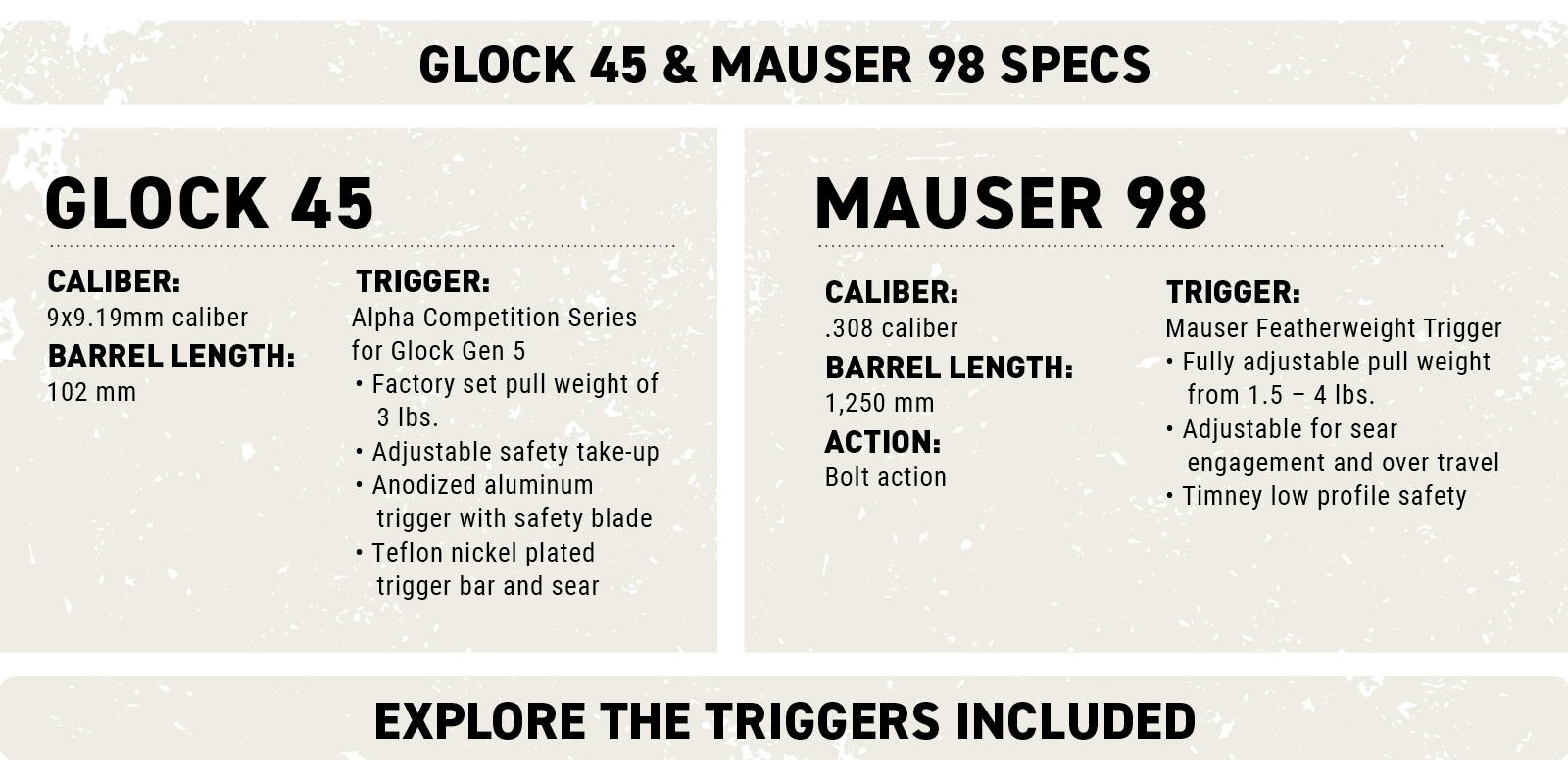 Timney is the market leader for Mauser replacement triggers
Factory calibrated ready to shoot or fully adjustable for Sear Engagement (Creep), over travel (Follow through) and Pull Weight
Trigger allows you to become more accurate with your rifle

No gunsmith needed, easy to install

Ready for the range right out of the box or adjustable for custom feel
The new Alpha Competition Series of triggers is Timney's latest overnight success – 75 years in the making.
Next in the Alpha Series line-up is a replacement trigger for the Glock Gen 5 pistols.
With a factory pull weight of 3 pounds, the Timney Alpha Competition trigger answers the long call for a trigger that has the same feel and performance that matches the reliability of the Glock system by providing an improved trigger design that does not sacrifice any part of the Glock reliability.
TIMNEY ALPHA COMPETITION SERIES FOR GLOCK GEN 5:
Three-pound pull weight

Crisp trigger break

Teflon nickel (NP3) - trigger bar and sear (this process virtually eliminates friction, allowing for an extremely smooth feel)

Straight aluminum trigger with safety blade (anodized)

Uses all stock Glock parts and springs

COMPATIBLE WITH STOCK GLOCK PISTOLS.
---
REGISTER FOR YOUR CHANCE TO WIN