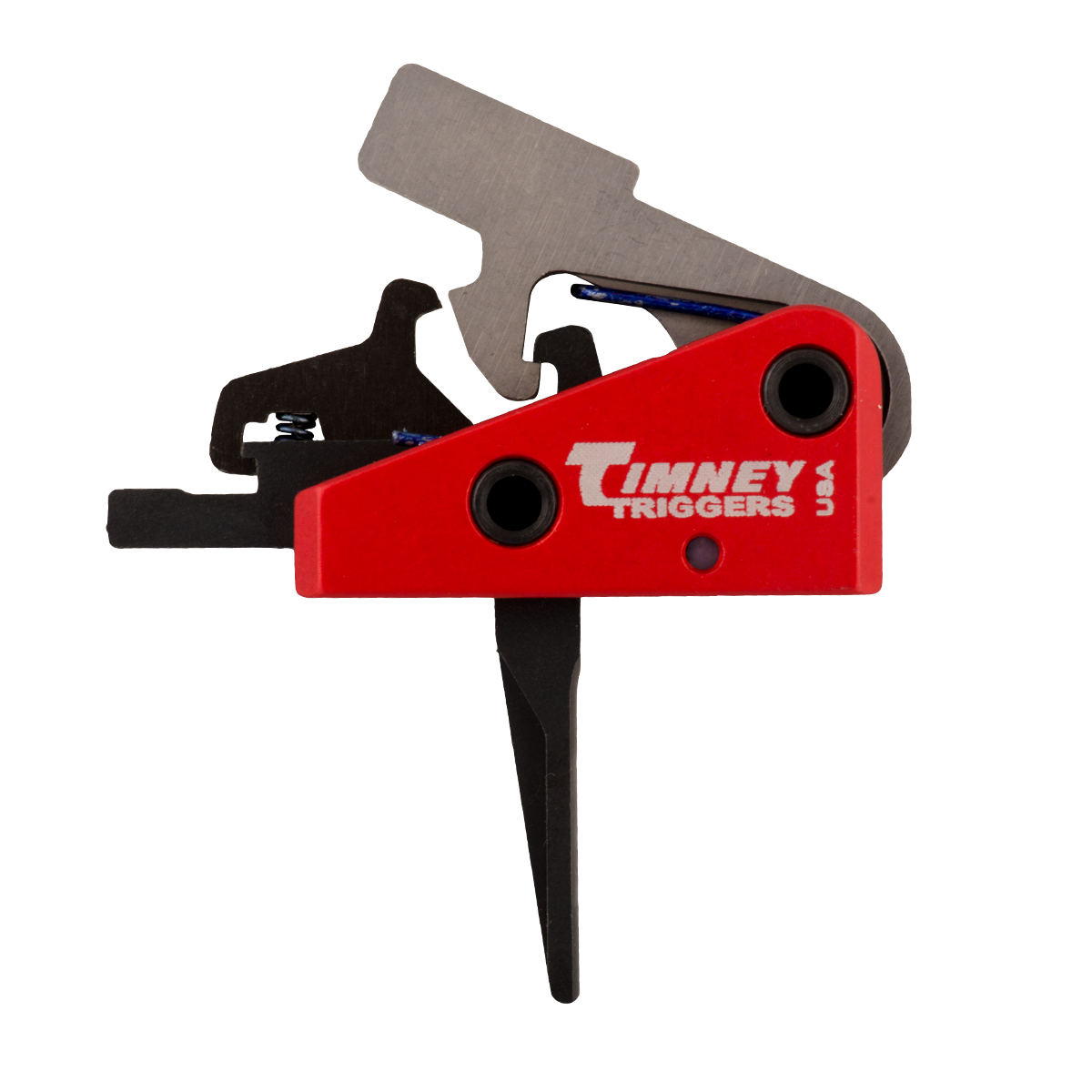 The AR Targa Two-Stage Trigger was created in 2016 after the demand for Timney to make a two-stage trigger became so great that we could no longer deny the people what they wanted. Timney engineers went to work upgrading our gold standard AR-15 Competition Trigger into a two-Stage trigger that our customers would love. Since this was our first ever two-stage trigger, we knew it had to have a great name, and who better to come up with the name for our newest trigger than the president and owner, John Vehr? At the time of this trigger's creation John had a passion for cars, so he decided to name it after the iconic supercar, the Porsche 911 Targa. Once the trigger had its name, it was sent into the hands of Timney customers and quickly became a hit. Because, after all, Timney making a two-stage trigger is a big deal.
Now, you might be asking yourself, "what's the big deal about Timney releasing a two-stage trigger?". We get it, now-a-days, it's not a big deal, but at the time it was groundbreaking. The reason it's groundbreaking is because for years Timney refused to enter into the two-stage trigger market. Why? Because we were a company that was founded on single stage triggers, and to be honest, most of the men and women at Timney preferred single stage triggers. John Vehr even notoriously said that Timney would make a two-stage trigger the same day that pigs fly. However, loyal Timney customers kept asking for two-stage triggers, and it broke our hearts that we kept telling them no. So finally, we decided it was high time we ate our words and made our customers the two-stage trigger that they deserved.
Our engineers worked tirelessly to create a trigger that would satisfy two-stage lovers and turn the heads of those who swore by single stage triggers. The AR Targa Two-Stage Trigger was expertly designed and precision machined from premium materials to achieve this. The trigger hammer is made from S7 tool steel, while the other parts come from A7 tool steel – two types of materials that ensure durability and long lasting service. Our experts meticulously hand-assemble and test each trigger before setting both the first and second stage pull weights at 2 pounds. After all this is done, the triggers get packaged up and sent off to improve the accuracy and mobility of their new owner.
Once the trigger was made, we had to think long and hard about how we were going to release such a big product after years saying we never would. Then it hit on us, why not just poke fun at ourselves? After all it is a funny situation, so we decided to make it light and have fun with it. At SHOT Show 2016 we unveiled the newest addition to our trigger family, the AR Targa Two-Stage Trigger, with the tagline: "Pigs Fly at Timney Triggers". As a fun gimmick we brought along little foam pigs that had wings and goggles, and on the back it said, "Pigs Fly and Timney Triggers has Two-Stage Triggers!". Everyone at SHOT Show loved the entire campaign – our customers were happy to see that we upheld our promise to deliver what they ask for, and our team members at the event were happy to share this momentous occasion with the people who help us do what we love every day. To this day, it is some of the most fun we have had with a new trigger launch, and many Timney team members still talk about how great that SHOT Show was. Though we have made plenty of two-stage triggers since its release, the AR Targa Two-Stage Trigger will always hold a special place in our hearts.
Check Out the Triggers:
AR Targa Two-Stage Long Trigger
Recent Posts
May 18th 2022 | Posted by John B. Snow

The Alpha Competition triggers from Timney are a quick way to turbocharge your Gen3, Gen4, or Gen5 G …

Here at Timney, we only hire the best people because we know that our customers deserve the best tre …

In recent years, Pistol-Caliber Carbines (PCC) have become increasingly popular because they are a v …