At Timney, we care about excellence. Excellent service, excellent products, and excellent people. Our people are one of the most important aspects to the excellence that we have been able to maintain for over 75 years. Two of our Timney team members, Chris and Sarah, are prime examples of what Timney excellence is. They are dedicated to our customers, and they are dedicated to Timney. If you want to learn a little more about two of your biggest advocates, keep reading…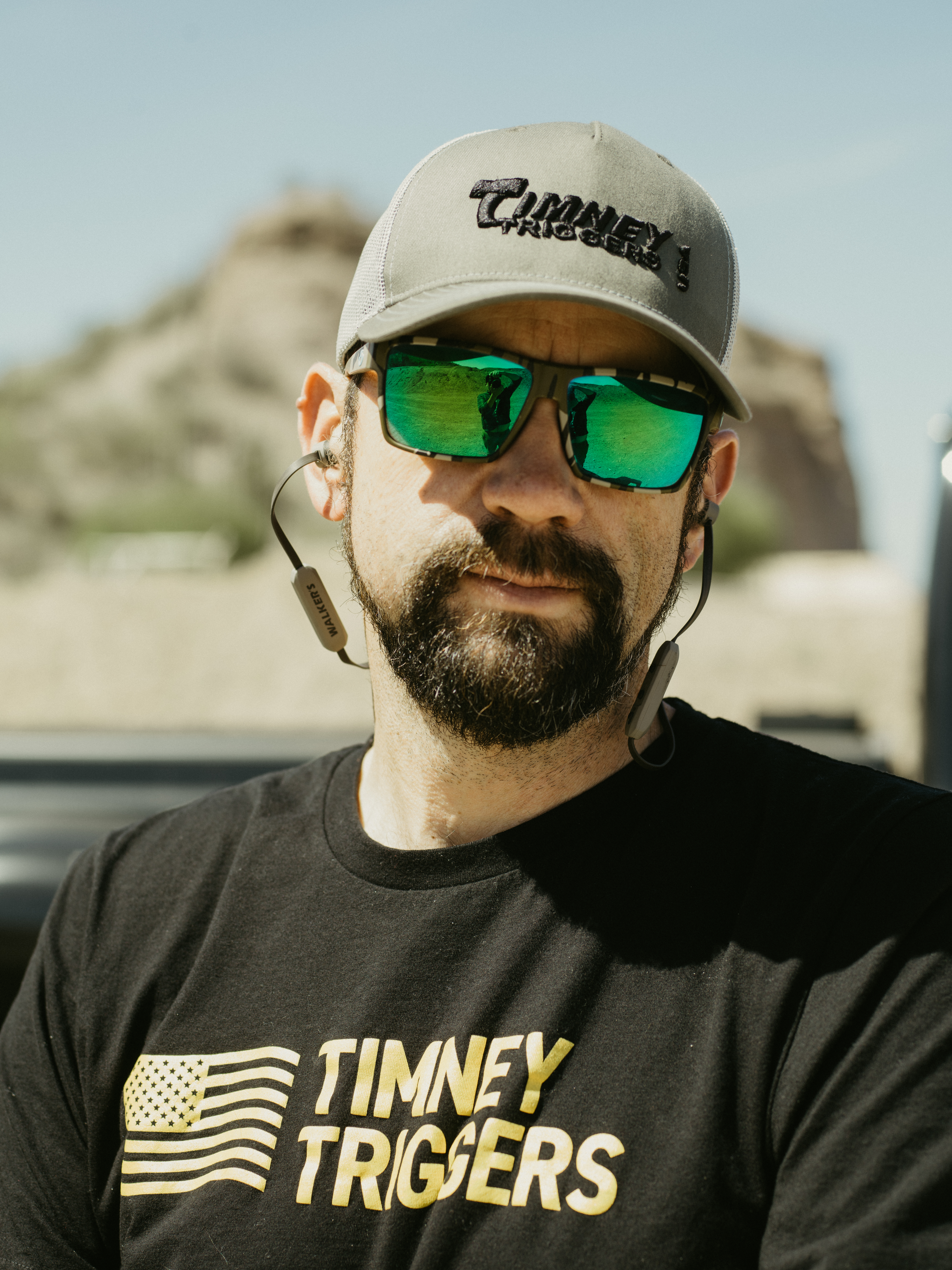 Chris, the VP of Marketing and Communications, has been with Timney for a long time – 18 years to be exact. Chris first came in contact with Timney around 2004 when he was on a hunting trip in Texas. While on the trip, Chris became acquainted with John Vehr, current president of Timney Triggers, and the pair hit it off. While Chris and John talked, they found out that both men had a similar interest in educating the masses on the importance of a great trigger. On that fortuitous day, Chris decided Timney was the place he could call home.
There are several reasons why Chris chose to call Timney home. One is because he created a great friendship with John that he still maintains to this day, and two is because he loves American manufacturing. Chris loves that a huge part of his job is bringing new innovative products to the market, allowing him to assist fellow hunters in becoming more accurate with their rifles. Plus, he gets to work with some of the best men and women in the industry – a perk that we all at Timney can agree with. When Chris isn't educating and entertaining our customers, you can often find him hunting and fishing in his home state of West Virginia, among other places in the U.S. Just like his hobbies, Chris's favorite season is hunting season. His favorite kind of hunting? Wild turkey hunting. If you ask him, Chris will tell you that he has a turkey affliction that, no matter how hard he tries, cannot be cured. So, he hunts about it. On top of being an avid hunter and nature lover, Chris is a family man. He has two kids that he loves more than anything in the world, and a beautiful wife that he lovingly refers to as "my bride" (image that with a southern accent though). Whether he's off on an adventure with his family, hunting in the hills of West Virginia, or bringing smiles to the faces of the Timney team in Phoenix, we couldn't be happier that Chris chose to call Timney home. Timney wouldn't be the same without Chris's fun-loving energy.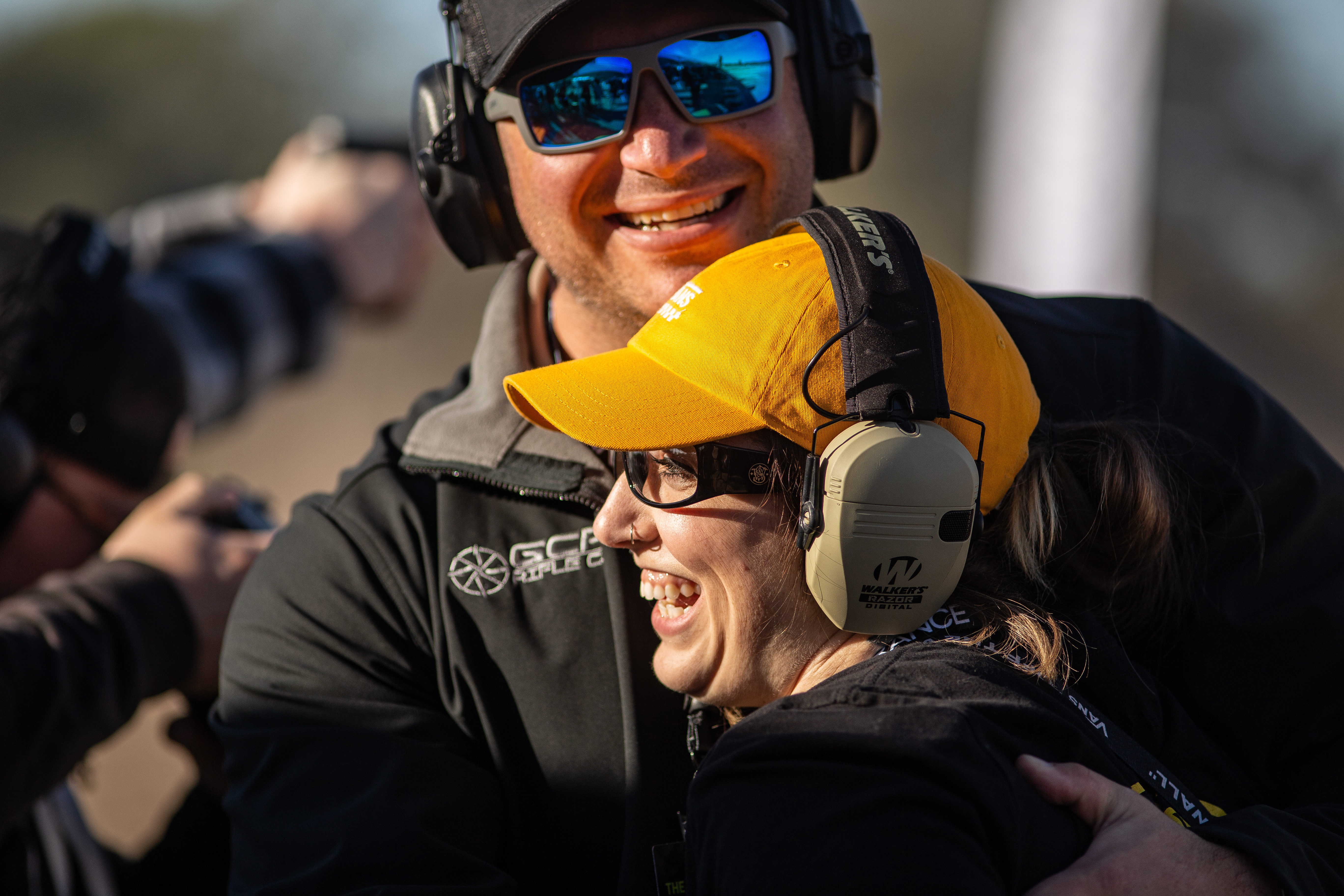 Just like Chris, Timney wouldn't be what it is without Sarah, our resident Art Director. Sarah has been working at Timney for about two years now, and we still can't believe our luck that she's a part of our team. Sarah chose to work at Timney because she loves the collaborative culture that Timney maintains. She says that through Timney's culture, we have created an environment where we are all a part of one team working towards one common goal: doing what is best for our customers.
As well as being an incredible advocate for our customers, Sarah is an incredibly multifaceted person. She has many hidden talents that can be categorized into two sides: the thrill seeker and the refined – both are equally awesome and unexpected. The thrill seeking side to Sarah is a total baddie. On top of being tattooed from head to toe, Sarah is a professional BMX athlete. She has been competing for years, and most recently attended the VANS US OPEN 2022 where she placed as one of the top 10 female athletes. A true competitor, you can always find Sarah outside honing her skills by riding her bike during her free moments, whether that's after work or on the weekends. However, as stated before, Sarah is a two sided coin. One side is a total baddie, and the other side is refined, enjoying the simple things in life. When she isn't off thrill seeking, you can often find Sarah spending time with her friends, family, and, most importantly, her dog, Booker. During her less chaotic moments, Sarah is off enjoying nature with her best bud, trying to escape the hustle and bustle of San Diego, the city she calls home. Though she lives in sunny San Diego, Sarah would rather be off in the mountains somewhere exploring than sitting still at the beach – what did we tell you? Even in her calmer moments she's still an adventurer at heart. Sarah being a double edged sword is one of the many reasons we love her and are so glad to have her on our team. Having someone like Sarah on the team looking out for what's best for our customers, and for Timney, has been a blessing, and we can't thank her enough for being such a vital part of Timney.
The excellence of the Timney Standard goes so far beyond just creating crazy good products. We take pride in knowing that those crazy good products are made by some of the best men and women in the industry. Chris and Sarah are perfect examples of the types of people who work at Timney. They are dedicated to ensuring that our customers receive the World's Finest Triggers and they have a love for Timney and the industry that runs deep.
Recent Posts
The Outdoor Wire recently had the opportunity to test out the new SIG SAUER M400-DH3. Read below to …

At Timney, we care about excellence. Excellent service, excellent products, and excellent people. Ou …

If you have had the pleasure of purchasing a Timney Trigger then you have probably noticed a little …