Shoot On features Timney Triggers. Click here to view the full article.
With a roundup of carefully selected precision aftermarket parts, you can build a custom .22LR in no time flat
by Rob Reaser
One of the great aspects of the modern AR-15 is that firearms enthusiasts and do-it-yourself fans can build these rifles in almost any flavor imaginable. This is possible thanks to a large and extremely vibrant aftermarket industry that supports the AR platform with variations on practically ever component that makes up America's favorite firearm.
What truly powers the do-it-yourself AR movement, though, is the AR design itself. Assembling an AR is a straightforward procedure that can be done with minimal tools and no prior experience so long as you have proper guidance. The same applies to America's beloved rimfire rifle platform…the Ruger 10/22.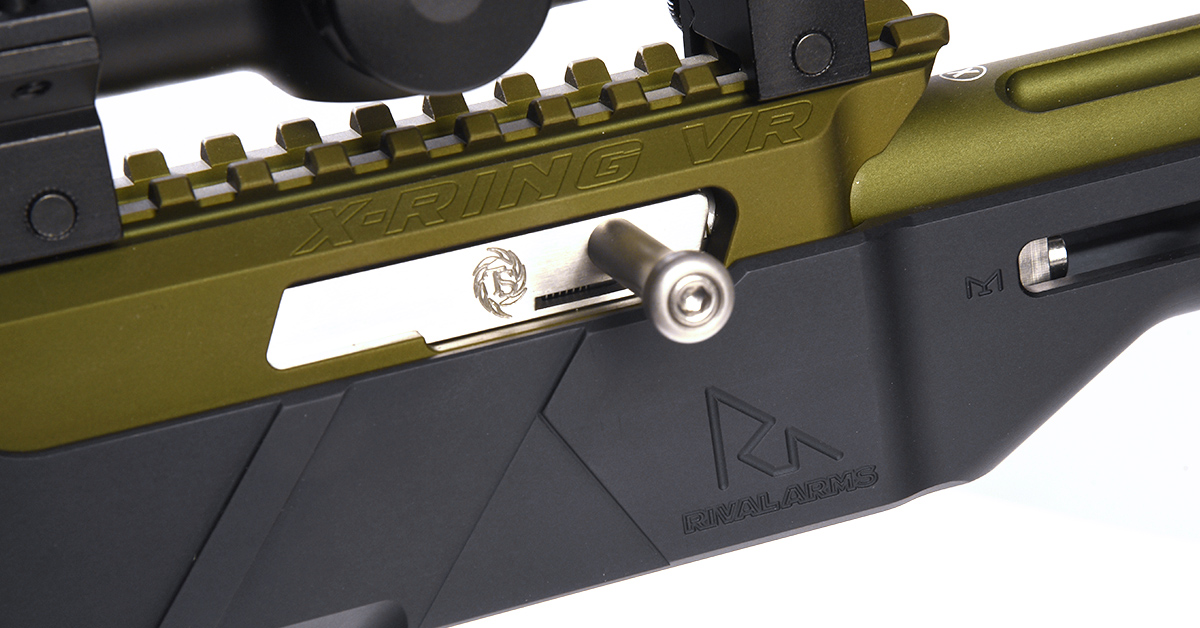 Like the AR-15, the 10/22 is supported with a deep bench of aftermarket components that allow you to build your own from sourced parts. Upgrade barrels, receivers, and triggers have been available for many years for shooters looking to extract the last millimeter of on-target precision from this already accurate firearm. There are also a handful of companies who make chassis systems for the 10/22—some being traditional monolithic stocks made of wood, polymer, or fiberglass and others being machined from aluminum billet to accept AR-style furniture and accessories.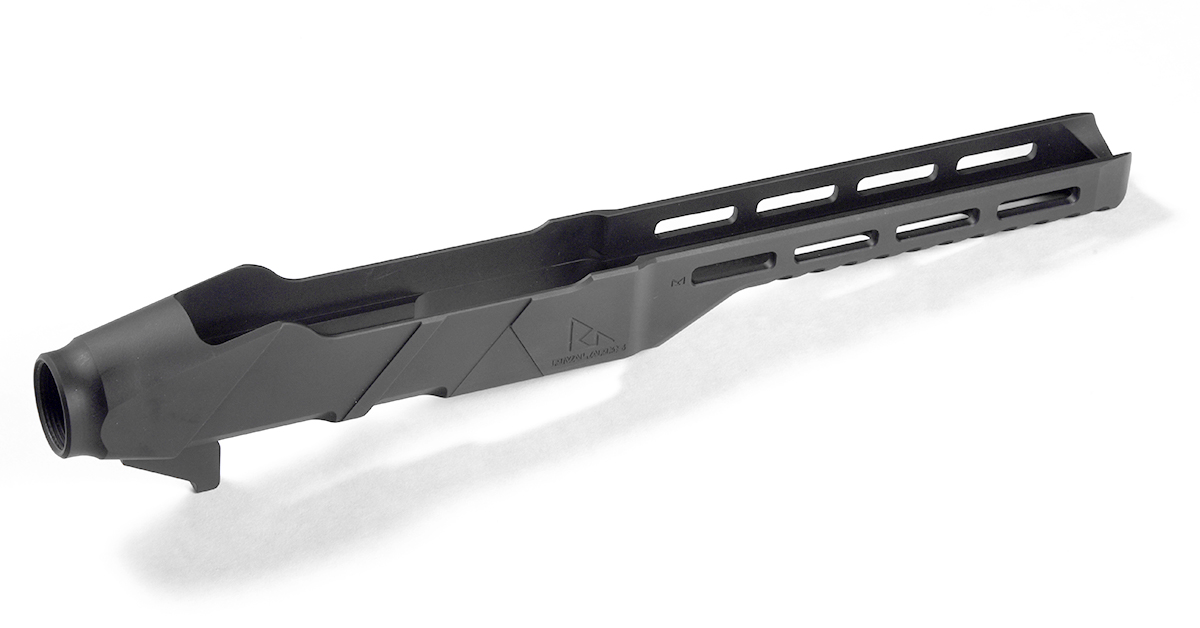 Of the latter chassis type, Rival Arms is the latest company to offer 10/22 fans a foundation to build their own custom rimfire in the always popular .22 LR. Rival Arms has made a huge splash in the DIY aftermarket over the last couple of years with their premium upgrade components for GLOCK, Sig, and S&W pistols, and now their efforts have expanded into the rifle segment with a precision billet aluminum chassis for the 10/22 and the Remington 700.
What we like about this approach is that the chassis is designed to accept AR buttstocks and grips, and the forend is machined for M-LOK compatibility, meaning you can add forward accessories developed for that popular mounting system. Given the wide selection of AR furniture to meet specific shooter needs and applications, building a 10/22 based on an AR component-compatible chassis further expands the customizing options.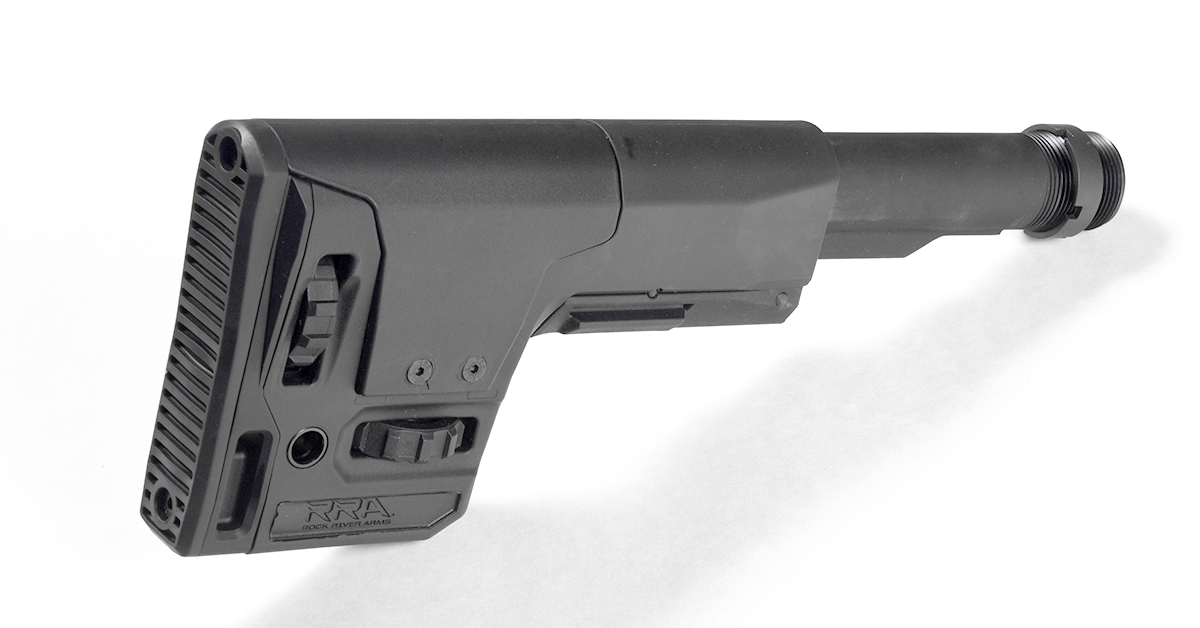 A good example of the AR-compatible advantage is selecting a stock that offers a custom fit. For our project, we looked to Rock River Arms' 6-position RRA Marksman stock. This designated marksman-style stock provides not only gross 6-position length-of-pull adjustment but also fine LOP adjustment so you can get exactly the fit you need. Similarly, the cheek riser is dial-adjusted to ensure proper eye alignment with the optic. Since the RRA Marksman exhibits an exceptionally neat and trim profile, it's ideal for a short, lightweight rifle platform like the 10/22.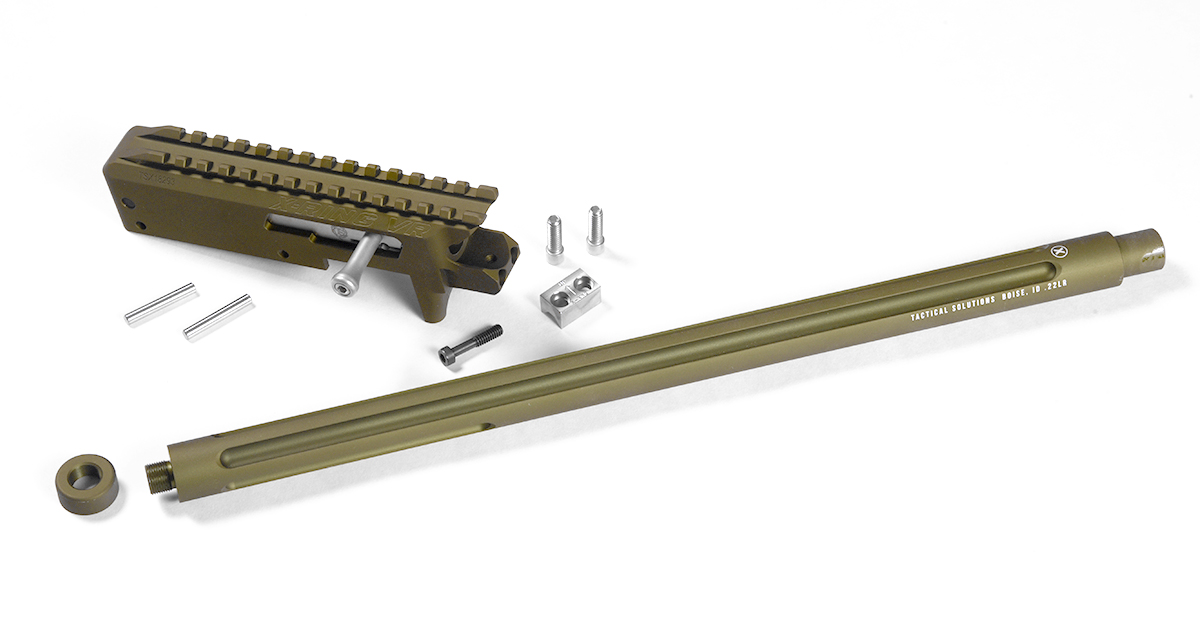 The 10/22 is one of those uncommon firearm platforms where the aftermarket serves up everything you need to build your own rifle from scratch. While the factory Ruger 10/22 is found to be highly accurate right out of the box, there is always room for improvement, and that's where companies like Tactical Solutions come in. TacSol specializes in 10/22 barrels and receivers, including bolt assemblies. The company's angle is making accurate, lightweight barrels.
TacSol 10/22 barrels feature a chromoly barrel core sleeved in 6061-T machined aluminum with a .920 target contour profile and fluting for further weight reduction and heat dissipation. Other features include a target crown and 1/2×28 muzzle threading for suppressor use and a near-seamless thread protector.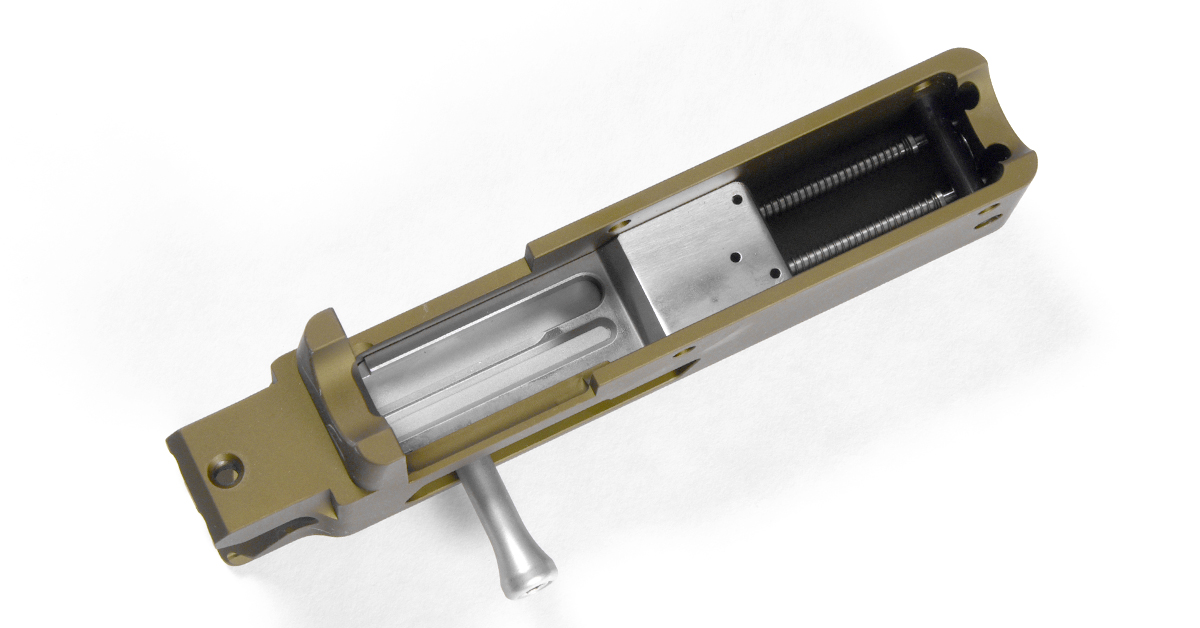 This barrel pairs nicely with TacSol's X-Ring VR Receiver, which is also machined from 6061-T aluminum and features an integrated Picatinny top rail for optic mounting. A couple of things we really like about this system, aside from the precision machining, is that the included bolt utilizes a dual guide rod/spring assembly (versus the single guide rod/spring of the Ruger factory 10/22 bolt) for improved bolt stability and smooth cycling and a rear cleaning port (a steel plug you can remove that allows you to run a cleaning rod through the breech end instead of the muzzle end). Also, the bolt provides right- or left-side positioning of the charging handle.
When color-matched (several anodized colors are available), the TacSol barrel and receiver combination hits the right aesthetic note for any custom build.
While the Ruger 10/22 has a grand reputation for accuracy, the stock trigger system has an equally grand reputation for delivering less-than-polished performance. Long and crunky trigger operation are undesirable attributes in any firearm, but especially so in shorter, lighter weight platforms. That's where Timney Triggers comes in.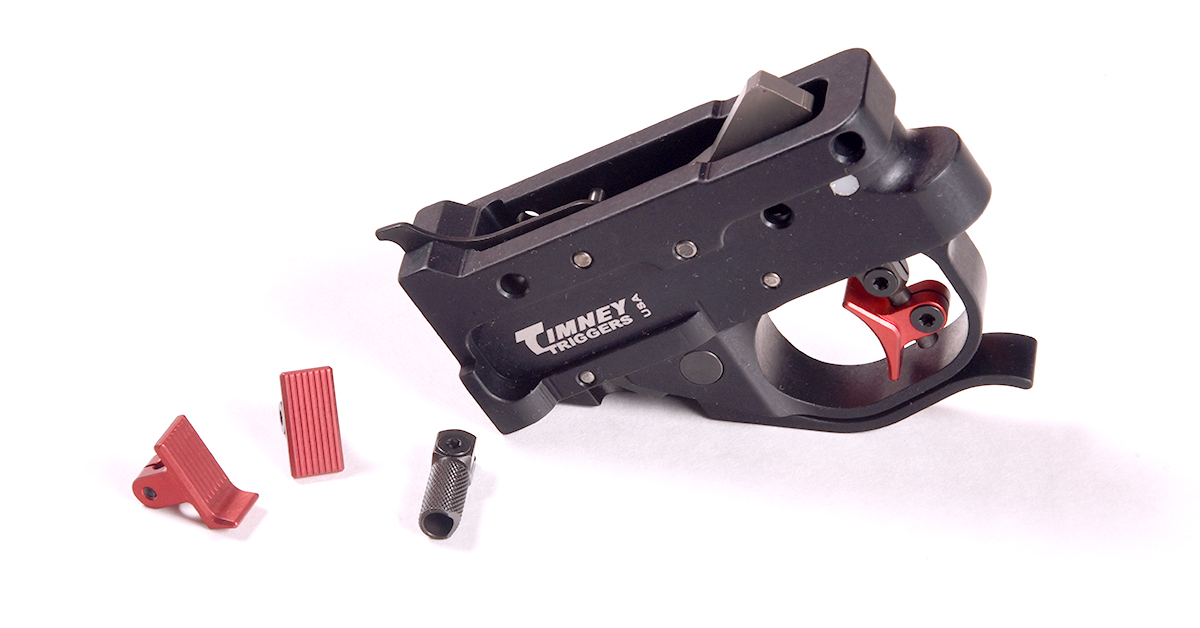 Timney has built a solid reputation over the company's 74-year history for producing precision triggers—starting with post-WWII battle rifles and then conventional bolt-action rifles like the Remington 700 and the AR-15. Today, Timney makes several replacement triggers for the 10/22, including our pick—the Calvin Elite.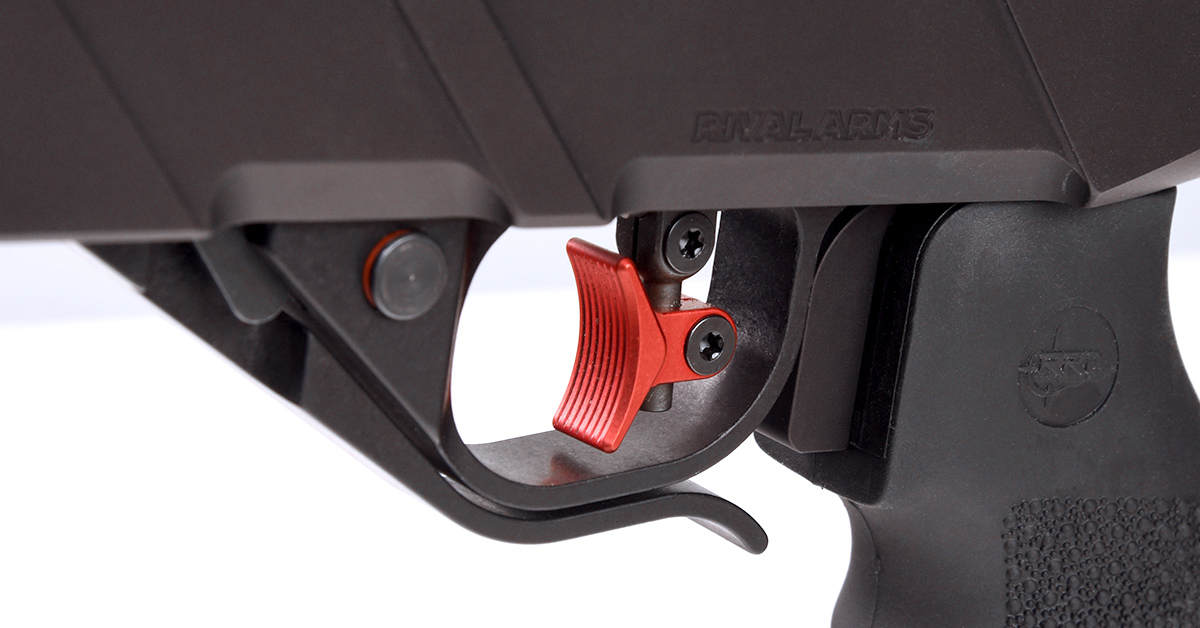 The Calvin Elite is a drop-in replacement for the factory trigger but is much more than that. As you would expect from a precision trigger, this unit exhibits no creep and provides a crisp break. The factory pull weight is a delicious 1.5-2 pounds. In keeping with its "custom firearm" mission, the Calvin Elite comes with four different trigger shoes to fit any shooter style. They are easy to swap and are further adjustable for length-of-pull, cast, and height. This model also comes with Timney's own extended mag release, allowing you to drop the mag with a flick of the trigger finger.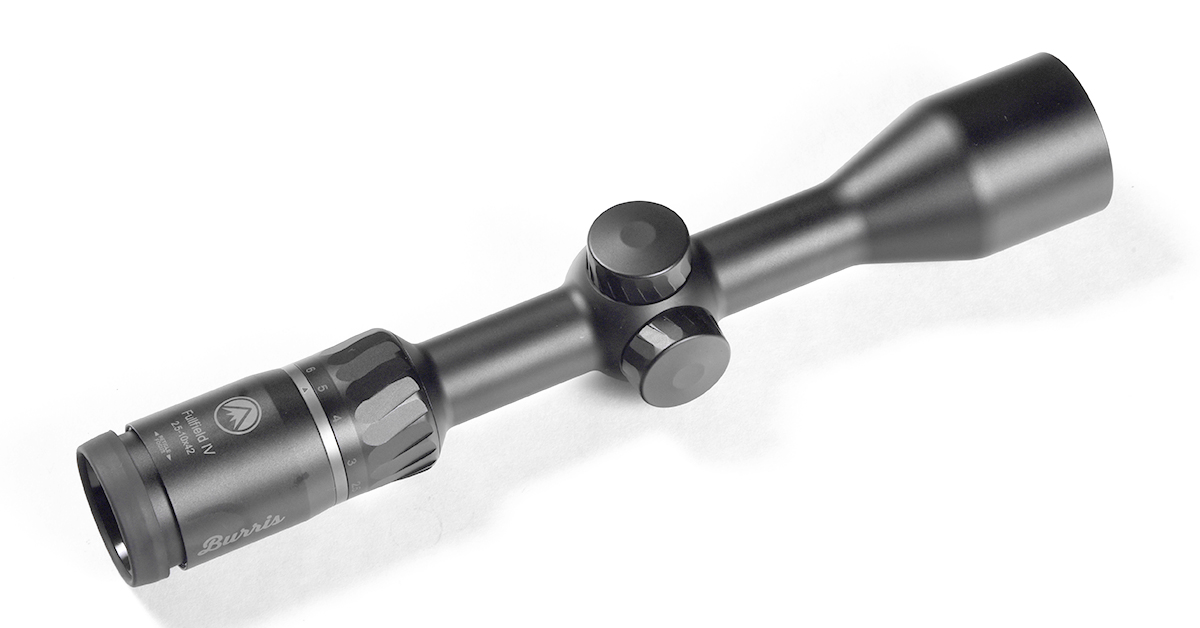 The Picatinny rail atop the TacSol receiver opens the door to a broad range of optic choices for the custom 10/22 builder, so whatever your mission or shooting style—from reflex red dots to long-range BDC reticle scopes—this system will accommodate. Our intent with this rifle build was to build a 100-meter target shooter that could take occasional forays into the squirrel woods, so for optimal dual-purpose use, we selected the Burris Fullfield IV. It's a basic scope with a proven track record and, with 2.5-10x magnification, is exactly what we need for everything from close-in squirrel and varmint action to prone or bench shooting at distant 10-rings. The pocket-friendly $203 MSRP only helps sweeten the deal.
If you've put together your own AR, building a 10/22-style rifle from components will be a breeze. Should this be your first attempt at building any firearm, the 10/22 platform is a good first step. Tool requirements are minimal. A good Allen driver bit set (check out Real Avid's Smart Drive 90) and a punch and hammer set (Accu-Punch Hammer & Punches) will get the job done. A bench-mounted vice will come in handy, and there are a few supplies that we'll talk about in the following how-to section.
Ready to get started? Let's go!
Recent Posts
Tactical Considerations features Timney Triggers. Tactical Considerations conducts gear an …

Shoot On features Timney Triggers. Click here to view the full article.Precision rifles and high-sp …

Shoot On features Timney Triggers. Click here to view the full article.Famed precision trigger manu …