Whether you shoot for fun on the weekends or compete competitively, having a predictable trigger that provides a crisp, clean break every time is non-negotiable. That's why so many AR owners trust Timney Triggers. We make amazing AR replacement triggers that improve the accuracy and reliability of your rifle. From single-stage to two-stage, light pull to heavy pull, premium to cost-effective – we have plenty of options that will satisfy any AR owner. Because of our wide range of trigger offerings, we have "Good, Better, and Best" options that allow AR owners to easily find what Timney Trigger suits them best. Keep reading below to find out which Timney AR replacement trigger fits your lifestyle best.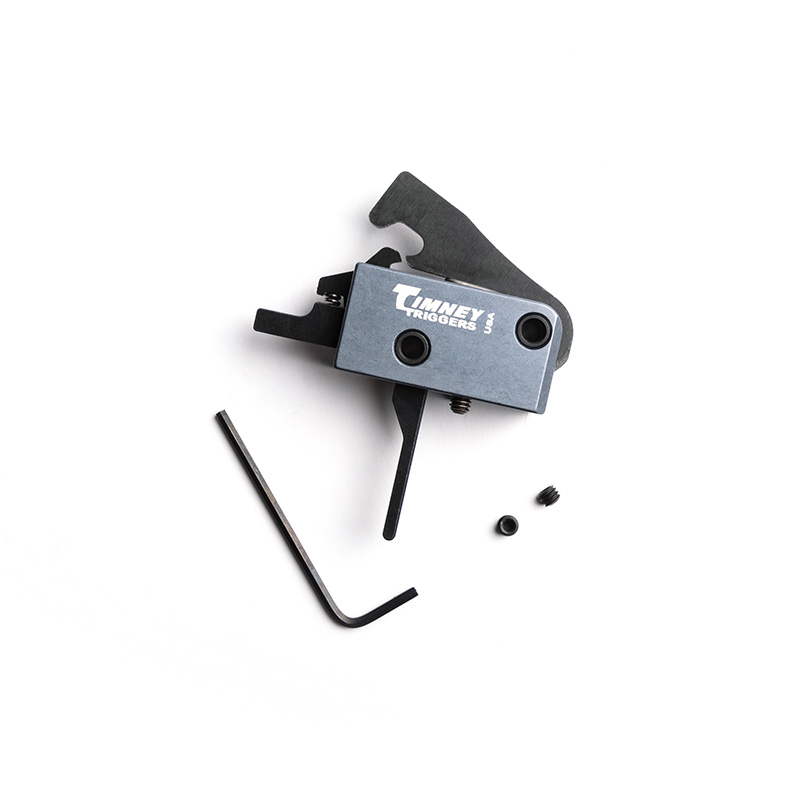 We'll start by introducing our "Good" option: the Impact AR Trigger. Though this trigger is our "Good" option, that doesn't mean it is lesser than the rest. No, the Impact is where performance meets price; with this trigger you get all the amazing qualities of a Timney Trigger at a price that will make you smile. All the parts of this trigger are made from top quality metal and precision machined to excellence. The housing of the trigger is made from aluminum alloy, which ensures the trigger is lightweight yet durable. The hammer is cut by a wire-EDM from S7 tool steel which allows your trigger to be wear and impact resistant so you can trust it not to chip or break even through heavy usage. The other trigger parts are wire-EDM cut and heat treated to 56 Rockwell to ensure a lifetime of dependability. The Impact AR Trigger comes with a factory set pull weight of 3 to 4 pounds, giving you a crisp, clean break every time. This trigger is perfect for those who go shooting on the weekend and want their AR to have that impeccable feel that they crave.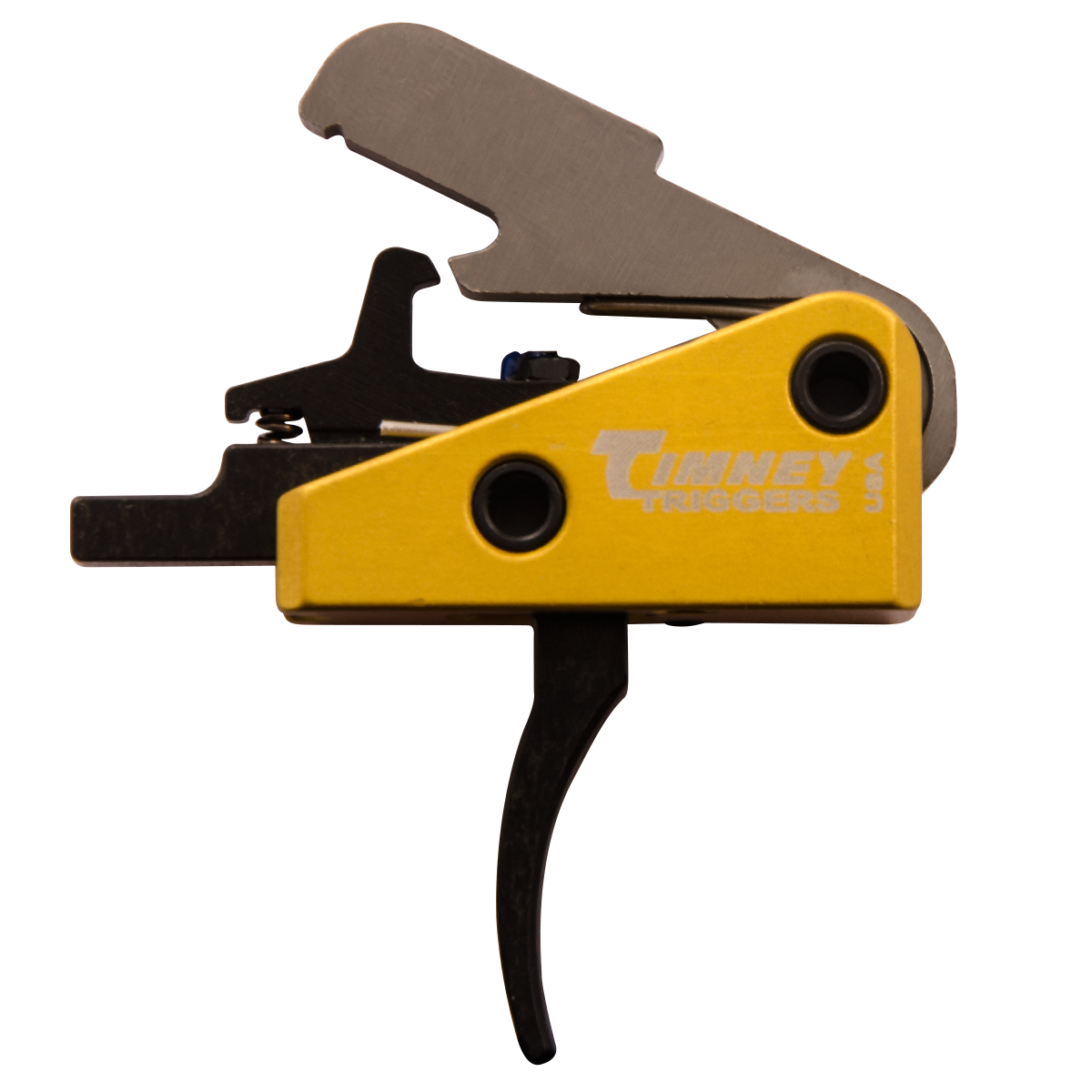 Next up on the list is our "Better" option: the AR 15 Competition Trigger. Similar to the Impact, the AR 15 Competition Trigger has a housing made from aluminum alloy for lightweight durability and the hammer is cut by a wire-EDM from S7 tool steel to ensure a lifetime of dependable service. The AR 15 Competition Trigger is our "Better" option because it has some customizable perks that make it highly sought after. The first perk is the variety of pull weights this trigger can come in. You can choose to have your AR 15 Competition Trigger either be 3 lbs., 4 lbs., or 4.5 lbs. – so whatever pull weight you want, your trigger can accommodate. Another fun added perk is you can choose what kind of trigger shoe you want: curved, straight, or skeletonized. All of these added benefits will allow you to be your most accurate self because you can rely on your trigger to be there for you when it need it to perform. If you are someone who wants to be more accurate during competitions or during weekend target shooting, the AR 15 Competition Trigger is your new best friend.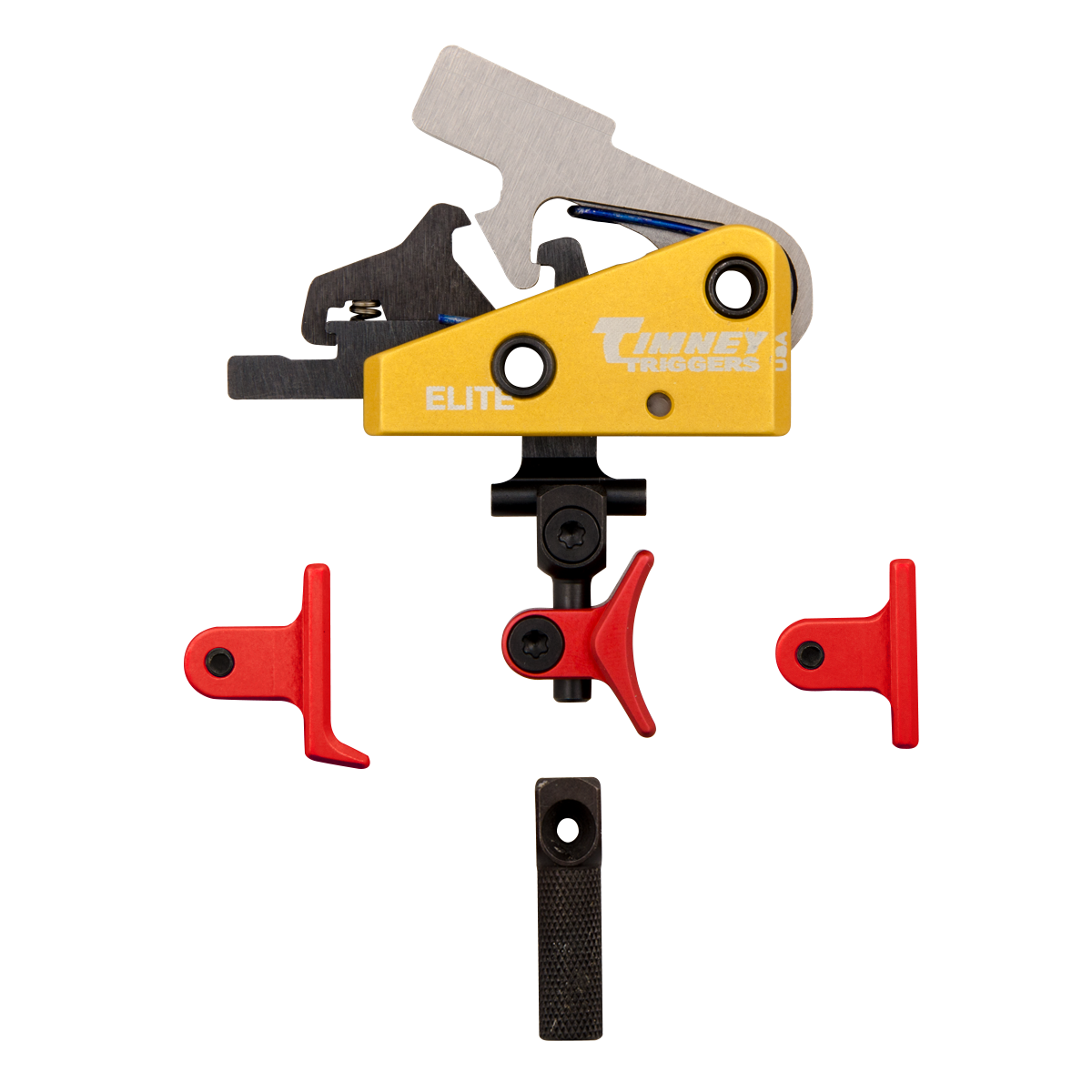 In terms of our "Best" options, we have two. One is a single stage option and the other is a 2-Stage option. Both were expertly designed and are made from top quality materials that operate at peak performance. Our single stage option is named after our head engineer who has been creating innovative products with Timney since 2004: The AR Calvin Elite Single Stage Drop In Trigger. We know the name is a bit of a mouth full, so we usually refer to it as the AR Calvin Elite. The AR Calvin Elite has an ultra-reliable 5 pound hammer spring which, when coupled with a pull weight 1.5 to 2 pounds, allows for a crisp, clean break with zero creep. This trigger was made to be used under the toughest conditions because we understand you want to use your trigger to its full potential. That is why the housing of the trigger is made from anodized aluminum and the hammer is Teflon nickel plated to ensure your trigger is durable, consistent, and corrosion-resistant. If you are someone who is in the market for an amazing single stage trigger that will exponentially improve your accuracy, then the AR Calvin Elite is the right trigger option for you.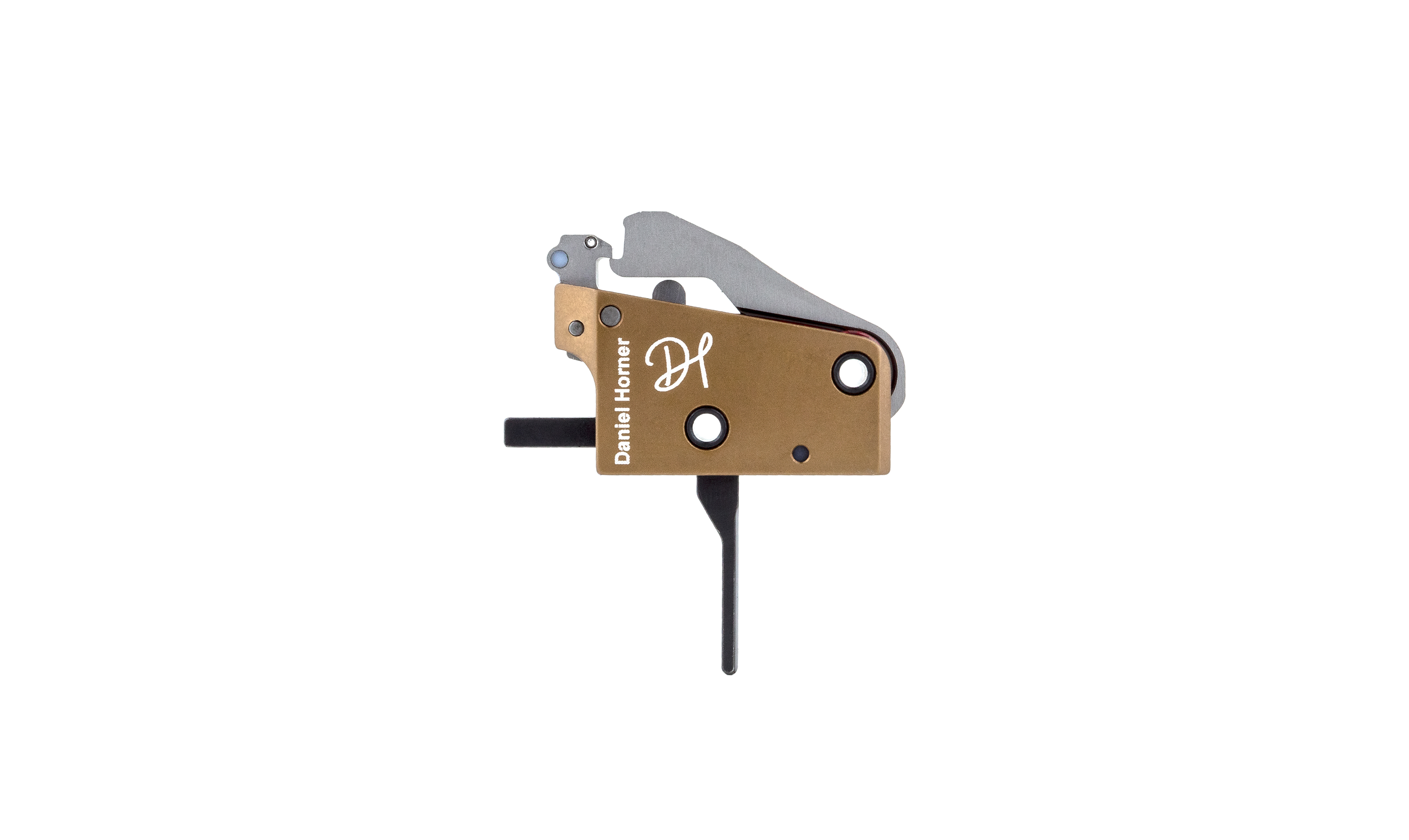 The next "Best" option we have is 2-stage trigger that was created through the combined intelligence of Timney engineers and competition shooter Daniel Horner. The trigger is called the Daniel Horner Signature 2-Stage Trigger (DH3 for short), and trust us, this trigger does not disappoint. Since it was designed by a competition shooter, the DH3 is built to handle even the most strenuous conditions, and since it was designed Timney engineers it's made to last you a lifetime. As always, the materials used to make the DH3 are top notch: the housing is made from military grade aluminum alloy, and the hammer, sear, and disconnect are all NP3 coated for long lasting reliability. Each part was precision machined and heat treated to 56 Rockwell to ensure you have a robust, consistent trigger that will make you more accurate than you could have ever imagined. The first stage comes factory set at 8 ounces, while the second stage is adjustable from 1 to 2.5 pounds, so your trigger can have a combined pull weight anywhere from 1.5 to 3 pounds. Like the AR Calvin Elite, the DH3 is a trigger that was made for competition shooters looking to upgrade their game and become the most accurate they can be.
Good, Better, Best is our way of making sure our customers are choosing the trigger that works best for them. Whether you want an affordable trigger for weekend shooting or a premium trigger for heavy competition use, Timney has you covered. We want you to love your trigger forever, that's why we have our No Hassle, Legendary Lifetime Warranty. Our lifetime warranty states that if you ever have any issues with your trigger, not matter where you bought it or how long you've had it, we are happy to help you in any way we can. Whether that is talking you through tech tips over the phone or having you send it back to us so we can make repairs, we have your back. So, what are you waiting for? Make your life a little easier and pick out your Timney Trigger today.
Shop the AR 15 Competition Trigger
Shop the Daniel Horner Signature Trigger
Recent Posts
May 18th 2022 | Posted by John B. Snow

The Alpha Competition triggers from Timney are a quick way to turbocharge your Gen3, Gen4, or Gen5 G …

Here at Timney, we only hire the best people because we know that our customers deserve the best tre …

In recent years, Pistol-Caliber Carbines (PCC) have become increasingly popular because they are a v …