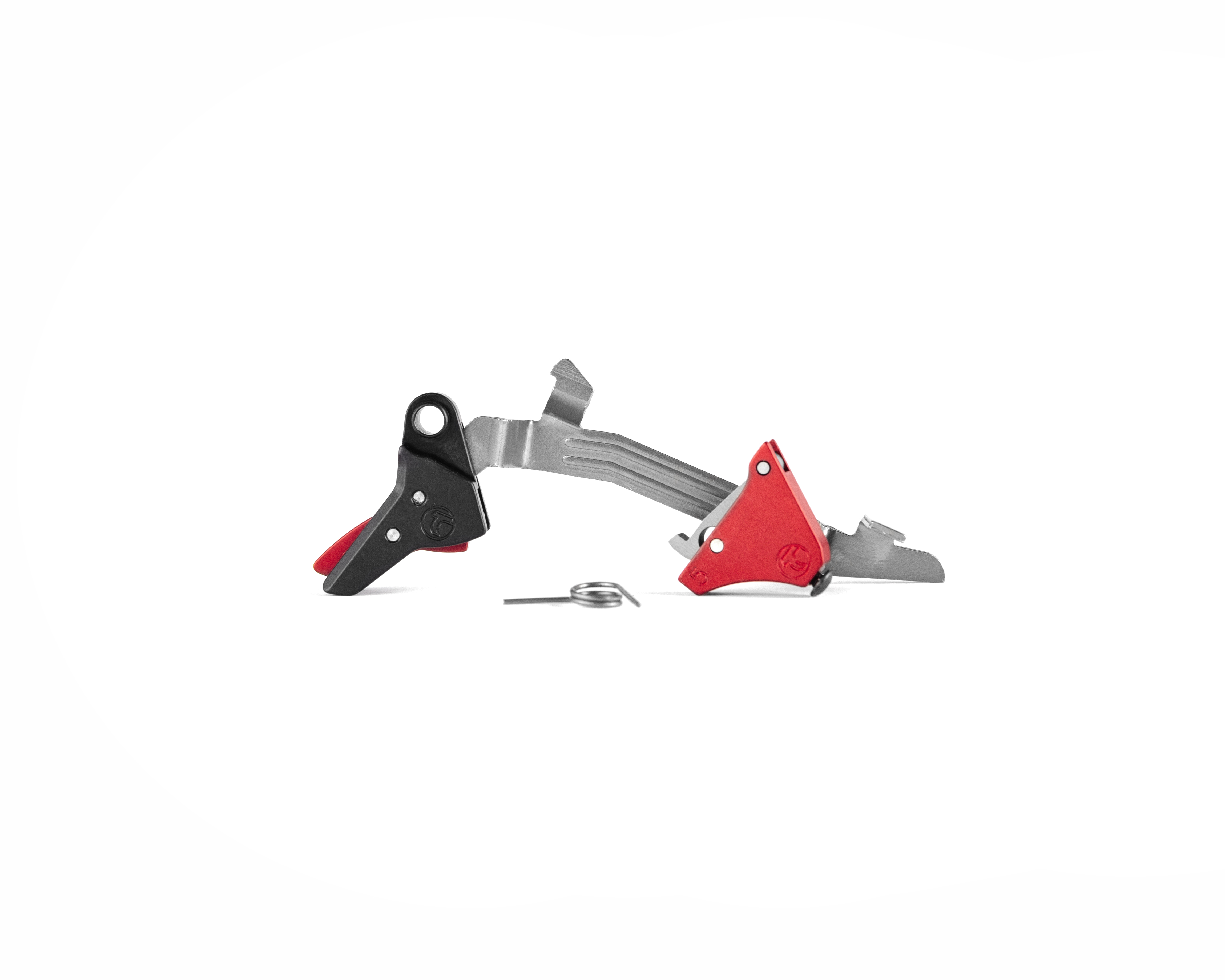 Humble Beginnings
Since 1946, Timney has been the leader in aftermarket replacement triggers for long guns. We started out making replacement triggers for hunting rifles such as Mauser, Springfield, and Enfield, and as the years progressed, we ventured into new markets such as target shooting and competition shooting. As we conquered new markets, our loyal customers began suggesting where we should go next. Recently, there has been a lot of demand for us to enter into the handgun market, and as we all know, Timney is not one to disappoint.
After 75 years of creating high quality replacement triggers for long guns, Timney finally entered into the handgun market. When we set out to create our first handgun trigger, we weren't sure how it was going to be received. We knew our loyal customers would be thrilled, but what about everyone else? Well, it was a hit. Our Alpha Competition Series for the Glock Gen 3-4 was such a success that a few months later we introduced our Gen 5 version. Since their release, both Gen 3-4 and Gen 5 triggers have consistently been one of our top sellers, and the demand is only going up.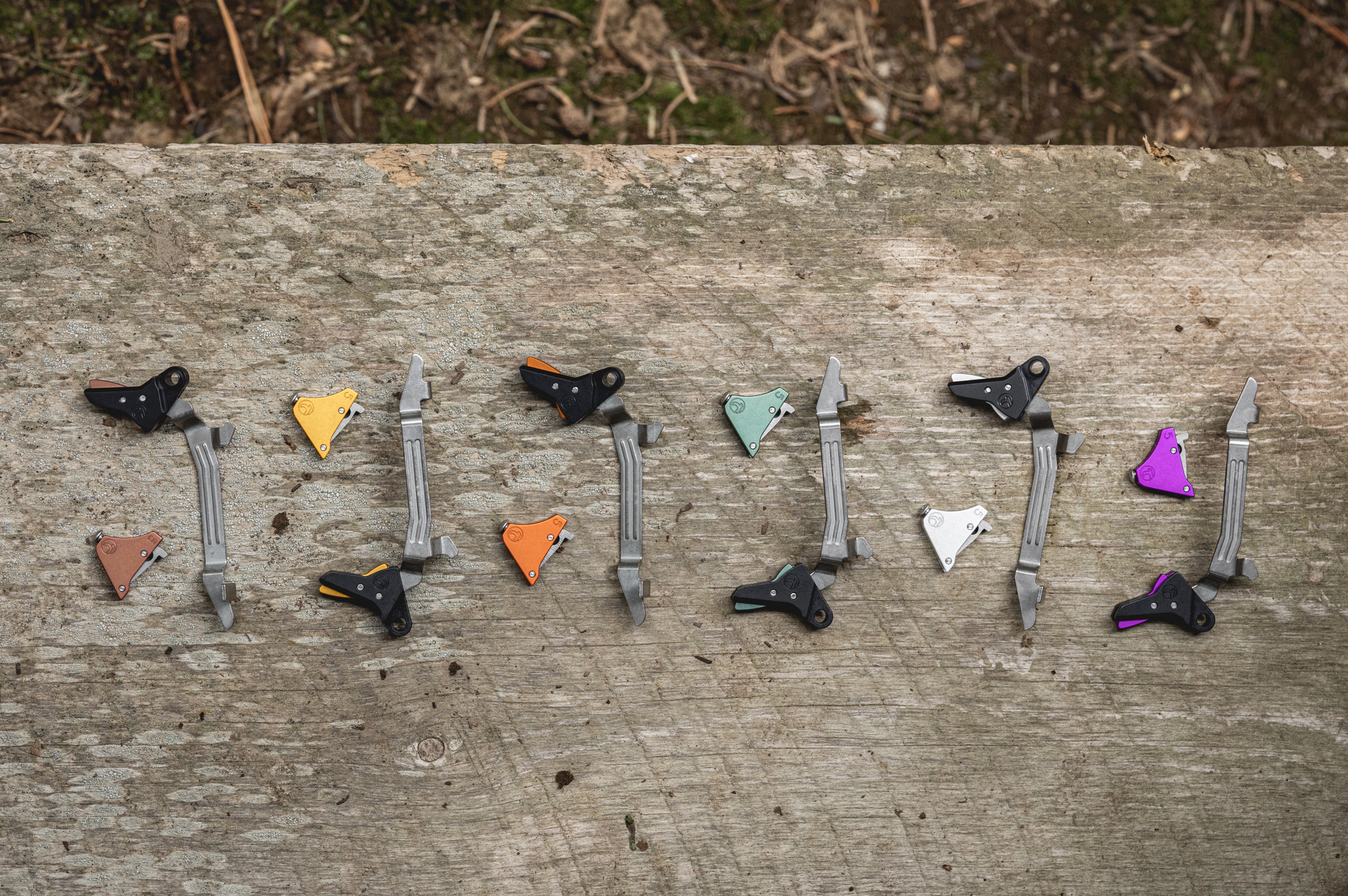 It's All in the Details
Our Alpha Competition Series trigger is doing so well because it was created with the utmost care and attention to detail. All the trigger parts are precision machined at our state-of-the-art facility and go through important metal treatment processes to ensure your trigger will last you a lifetime. The trigger bar and sear are Teflon nickel (NP3) plated in order to eliminate friction, which allows for a smooth feel unlike any other trigger. The trigger shoe and safety blade are made from anodized aluminum, which is a process that ensures your trigger is durable, corrosion resistant, and weatherproof. We understand that the difference between a good trigger and a great trigger is paramount when it comes to accuracy. That is why on top of employing the best people, we use the best materials for our products, so we can guarantee you are receiving the World's Finest Triggers.
At Timney, we strive to constantly better ourselves and make innovative products that will make our customers the best shooters they can be. With a pull weight of 3 pounds, we ensure that this trigger will give you a crisp, clean break each time and will make you the most accurate you possibly can be. With this trigger, you get the best of both worlds. When designing this trigger, we made sure to honor the reliability of Glock, while incorporating that amazing Timney feel, so you are left with a gun that you are confident shooting.
The Alpha Competition Series for the Glock Gen 3-4 and Gen 5 is compatible with a wide list of Glocks. Check the product page for your preferred generation to ensure that the trigger is in fact compatible with your handgun. If you have any questions or concerns, please don't hesitate to contact our customer service team. We are here to help you in any way we can!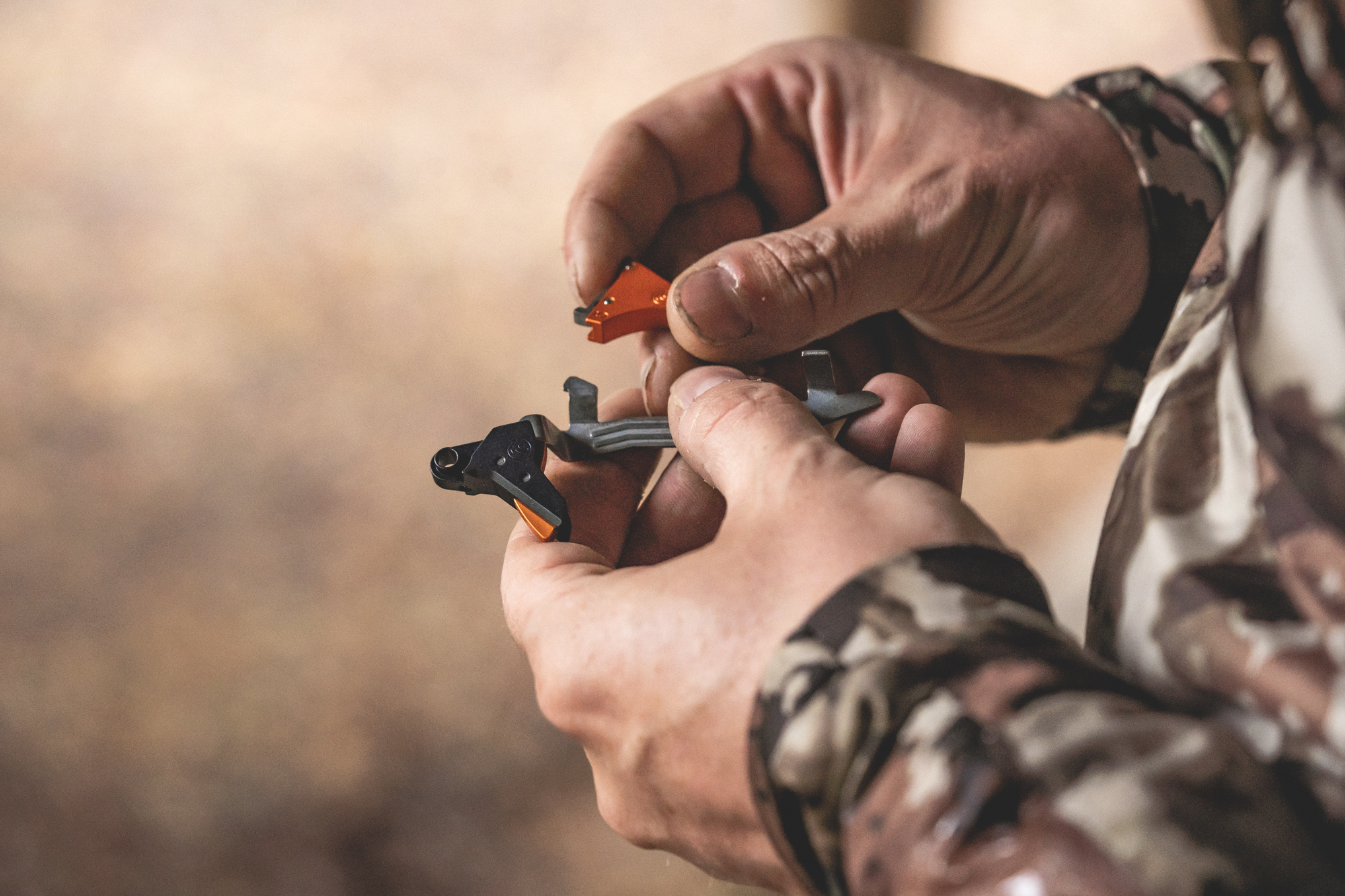 The Timney Guarantee
The best part of buying a Timney is that it comes with our legendary No Hassle, Lifetime Guarantee. Our lifetime warranty certifies that every single one of our triggers has been hand-assembled, tested, and calibrated for its specific platform to ensure that it gives a lifetime of dependable service. We guarantee that you will love your trigger and it will continue to operate at peak performance for years to come. However, if issues arise from normal use and service we are here to help. You can call or email our customer service experts at our facility in Phoenix, AZ, and we will work with you to find the best solution for the concern.Our aim is to make you the most accurate, and with the Alpha Competition Series for the Glock Gen 3-4 and Gen 5, you can be. Don't hesitate to pull the trigger on this, get your Timney Trigger today.
Recent Posts
The Outdoor Wire recently had the opportunity to test out the new SIG SAUER M400-DH3. Read below to …

At Timney, we care about excellence. Excellent service, excellent products, and excellent people. Ou …

If you have had the pleasure of purchasing a Timney Trigger then you have probably noticed a little …